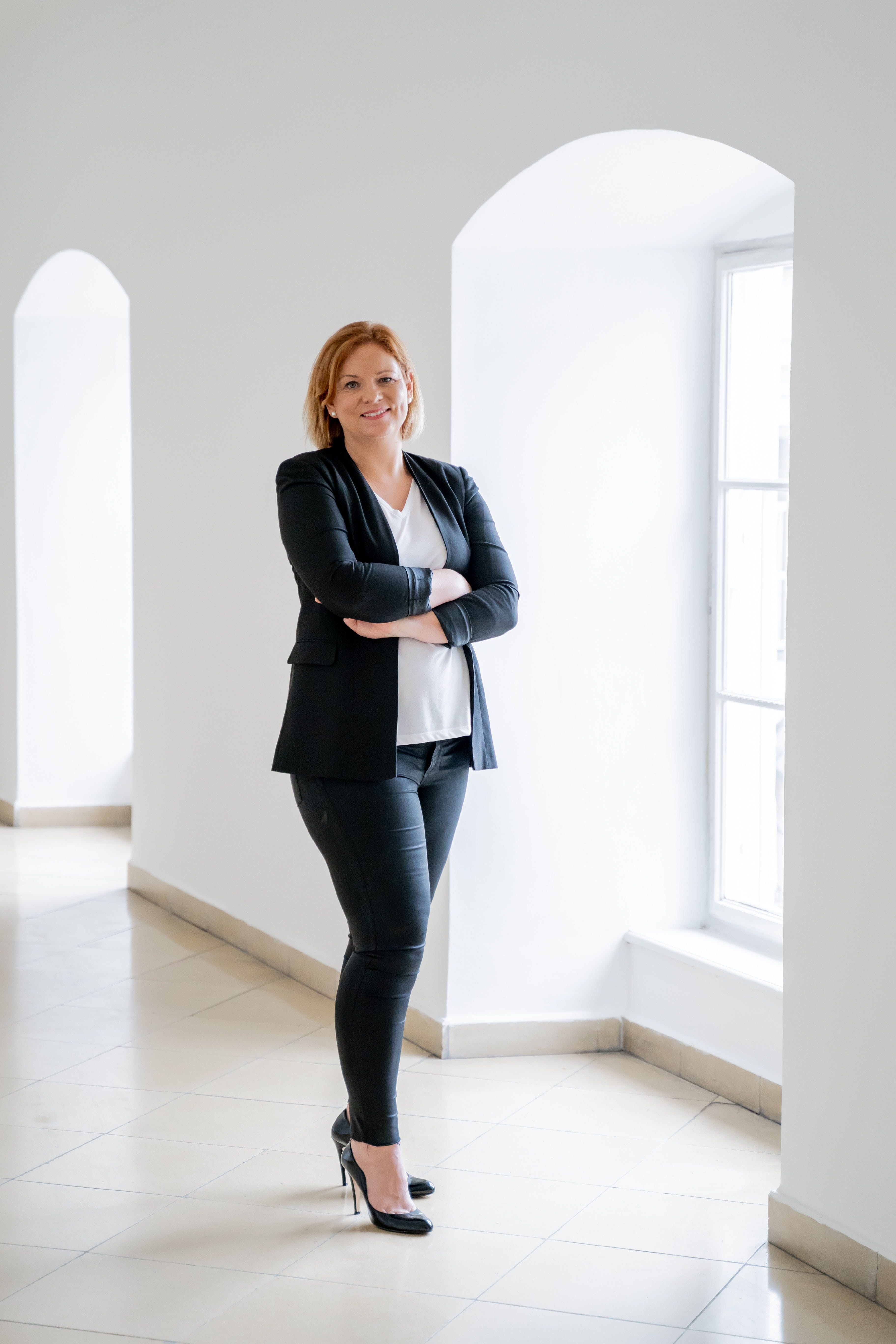 Hey, I am Britta
A businesswoman for nearly two decades, a business partner, a leadership and business coach, and an international speaker – not to mention a mother of two!
And while my industry knowledge and experience have been important, it has ultimately been my ability to convert my human potential into real-life achievements that has enabled me to reach the top.
As a tennis-mad teenager in the Tyrolean mountains, I was awarded a prestigious sports scholarship to study at the University of Nevada, Las Vegas. It was clear I had a talent for tennis and my commitment, self-discipline and ambition turned that talent into achievement.
I graduated with a Bachelor's in Business Administration Management along with several other academic awards – the start of my continuous pursuit for excellence. However, I learned something even more important in Las Vegas and that was the power of a good coach.
My first tennis coach in the US was one of the most supportive and motivating people I have ever had the pleasure of working with and he succeeded in getting the best out of every person in the team both on and off the court. He was also the inspiration for my own coaching business many years later.
You have the key
to your own
success.


As a partner of the PDAgroup, I am dedicated to helping organizations and businesses to reach their goals, not just through numbers but through building strong connections with people and empowering them to achieve. I lead the DACH chapter of WiSE (Women in Sales Enablement - Germany, Austria, and Switzerland), helping women from across Europe to excel in sales and growth, and I am a Board Member of Trust Enablement. I am also the creator of the C²LEA²R framework for leadership, which supports both male and female business leaders in harnessing their human potential and successfully managing their teams.
My career has shown me the power of hard work, lifelong learning, and the ability to connect with others. Now I use this experience to help business leaders around the world fulfill their human potential and unlock the key to their own success.

My 3 P's I never lose sight of are - People, Purpose, and Performance.
Schedule a free 30-minute call
If you are ready for your next level, I can support your becoming.
Schedule a free 30-minute consultation with me today and
let's take the first steps on your journey.